ISO Pros of New Mexico Provides ISO Services Statewide

Finding the right experts to help you implement ISO 9001 in New Mexico or any other standards you might need for your organization can be harder than it seems. After all, many experts call themselves in that way but are lacking in many skills to have the task done in no time or properly in the first place.
Fortunately, our experts at IQC The ISO Pros of New Mexico are completely experienced and qualified to assist you with any ISO standard.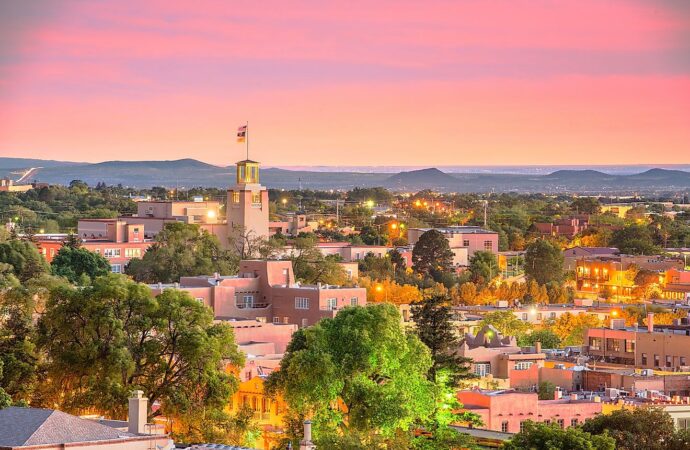 This includes mandatory ones such as ISO 9001, ISO 45001, and even voluntary ones that go from ISO 14001 to CMMI. We have been in the industry for over a decade and have made sure to include as many certifications as possible to cover your needs without sacrificing quality for quantity.
With that said, how exactly do we help you with your ISO standards? We can either assist you by training you in the ISO you want to implement and deliver advice during your process.
Or our experts can handle the entire implementation to move onto auditing and certification. We have a wide range of services that are not focused on implementation only, after all, there is more to it than just complying with the requirements in each document. Therefore, you can rely on us for different stages and needs around ISO standards, and rest assured we will deliver the best results.
Where to find our services
---
If you are indeed interested in having our experts helping you, there is no need to worry about how you can access our services. We have made sure to offer them in many cities in New Mexico to guarantee everyone can cover their ISO needs.
Belen, Placitas, Las Vegas, Albuquerque, and Santa Fe, are only a few of the cities where you can find us and request any service available. But when we say that you can find us in many cities, we mean it.
Our services are known for being available throughout the state and even if our offices are not that close to your company, we will make sure to get there.
Access all the ISO certifications you need
---
Knowing that you can rely on us no matter where you are, only leaves one question, do we have the ISO certifications you need? We have over 30 different ISO standards available and more than 5 different types of audits our experts can perform in your company or on a supplier and third parties.
Therefore, we are very confident about having what you need. ISO 9001, ISO 27001, and ISO 20000 are the main ISO certifications requested in our company and you might need them.
But if you are looking for more specialized ones for your type of company, we have ISO certifications available for aerospace, automotive, medical, and even food organizations.
Just let us know if you have any in mind and our professionals at IQC The ISO Pros of New Mexico will start to work on them right away.
IQC The ISO Pros of New Mexico can help you implement, train on, consult, and have your company and/or organization certified on the following ISO Certifications:
If you want to enjoy the above-listed benefits, contact IQC the ISO Pros of New Mexico, now. Our services are accessible in all of the below-mentioned cities: