Top ISO 9001 Consultant in Albuquerque, New Mexico (NM)

Bringing value to your company will require more than a few certifications and ISO standards. However, if you want to comply with requirements and have a good start, implementing ISO 9001 in Albuquerque is a good option.
Most companies in the city go for ISO standards that will help their businesses to grow and notice improvements in the processes. However, usually, they miss the ones that are mandatory and can actually change their processes.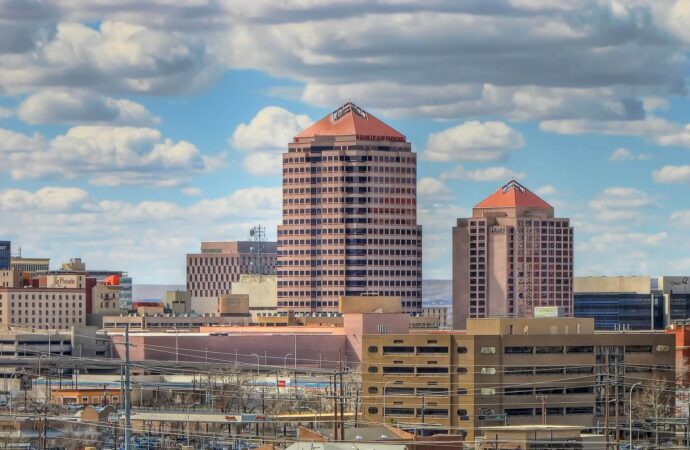 ISO 9001 is not only a mandatory standard but also one that brings changes—for good—to your company. Since it focuses on the quality management system of your business, you will be able to design and develop products and services that satisfy your clients.
Meeting customer satisfaction is a great challenge for all companies, but ISO 9001 establishes a framework that makes it possible through efficient and cost-effective methods. Also, it allows you to have continual improvement in each process you perform to obtain the products and services.
For most ISOs, continuous improvement tends to be the final goal not only for the processes in the systems they are focused on but also in the area company. Any organization that is looking to grow definitely needs to worry about how to bring improvement to all its areas and ensure they are able to keep it.
At IQC The ISO Pros of New Mexico, we are familiar with a wide range of ISOs, not only ISO 9001 but many others that can help you to achieve the previous results. We are aware that implementing and getting certified in any ISO standard take time and resources, but it is possible and easier when having our assistance. Just let us know what ISOs you are aiming for or if you need our experts to determine which ones you should be implementing.
ISO 20000 and ISO 27001 cannot be missed
---
If you need recommendations about what ISOs are relevant, the truth is that all of them are as long as they can bring great value to your company. However, ISO 20000 for service management and ISO 27001 for information security management, are part of the ones you should not ignore when investing in standards.
ISO 27001 allows any company to establish a well-designed and cost-effective information security management system to keep all information and data safe. Usually, implementing this system in any company can be extremely expensive but it is completely necessary to guarantee that the information of your clients won't be at risk and to protect yours as well.
Meanwhile, ISO 20000 aims for companies that offer services or are involved with them in a specific way. This is in order to establish a service management system that helps to plan, design, develop, and deliver quality services that have value for the company but mostly the clients.
And to continuously improve the processes to obtain them. At IQC The ISO Pros of New Mexico, we have available these ISOs for any company in Albuquerque. Just let us know when to start and if you are aiming for implementation and certification at once.
IQC The ISO Pros of New Mexico can help you implement, train on, consult, and have your company and/or organization certified on the following ISO Certifications:
If you want to enjoy the above-listed benefits, contact IQC the ISO Pros of New Mexico, now. Our services are accessible in all of the below-mentioned cities: