Top ISO 9001 Consultant in Las Vegas, New Mexico (NM)

Companies that need to comply with mandatory requirements and a wide range of regulations can rely on implementing ISO 9001, ISO 20000, and many other ISO standards in Las Vegas.
After all, ISOs come with requirements themselves, and most of the time, you are able to cover other regulations from different documents and norms. ISO 14001 is a great example of this since companies implement it to meet environmental responsibilities but also to bring improvement to their environmental management system (EMS).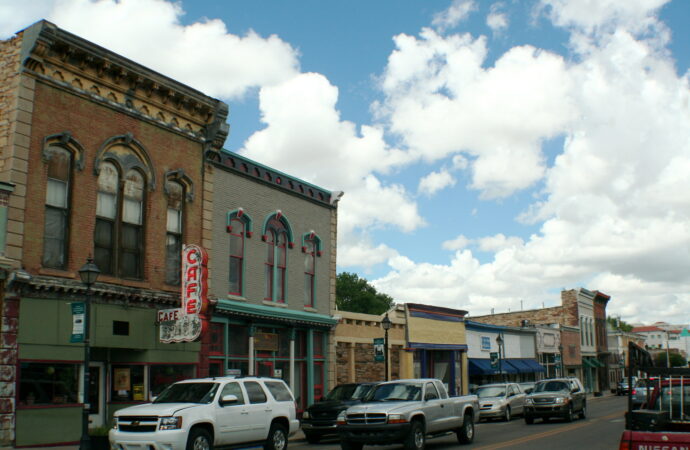 This means they can cover both objectives: responsibilities and improvement. And just like ISO 14001, all standards can help you with the same goals as long as they are a good fit for your company. But how can you determine if you need to get certified in an ISO standard? Are there specific ones for your type of company? Yes and no.
Several ISOs are mandatory but also general for any type of company, which means that all organizations can and should implement them. However, others are specialized for a specific industry and therefore, companies that are part of it. CMMC stands for "Cybersecurity Maturity Model Certification" and it is only for DIB companies and defense contractors.
The goal is to establish cyber hygiene in the system that allows them to maintain all data, information, and resources safe from threats and any cyber-attacks. As useful as it can be for other companies, it is only for the previous ones.
However, ISO 27001 can be a similar approach if you are looking to establish an information security management system in any company. This standard focuses on establishing the system but also guaranteeing your business is going in the right direction with all the measures it takes.
Therefore, you will notice a great improvement in the security measures and allow your clients to trust your services and products. For all these certifications, programs, and standards, you can rely on us at IQC The ISO Pros of New Mexico.
We are a company that has been in businesses for over 12 years and we know what it takes to implement ISOs and also get certified in them. This means you can leave the entire process to us or have our experts train you in every standard you wish for your company.
Why get ISO certified in Las Vegas, New Mexico
---
If you want to bring value, improvement, and growth to your company, ISOs will be a key for this. Most companies consider them to be only mandatory requirements or just voluntary standards you can follow to improve a few systems or aspects in your company.
However, you will notice great improvements and changes that lead businesses to stay competitive and have more opportunities to bring clients their way. Each ISO has a different objective and role, but all of them tend to aim for one in common: continual improvement.
At IQC The ISO Pros of New Mexico, we highly recommend implementing ISOs even if they are for your mandatory requirements since we are confident you will want more after noticing the amazing results in your systems and areas.
IQC The ISO Pros of New Mexico can help you implement, train on, consult, and have your company and/or organization certified on the following ISO Certifications:
If you want to enjoy the above-listed benefits, contact IQC the ISO Pros of New Mexico, now. Our services are accessible in all of the below-mentioned cities: