Top ISO 9001 Consultant in Santa Fe, New Mexico (NM)

Achieving the desired results for your company when it comes to quality, security, growth, improvement, and all aspects will require the implementation of several ISO standards; starting with ISO 9001 for your business in Santa Fe.
ISO 9001 is the main and international ISO for the quality management system and focuses on customer satisfaction. To do so, the guidelines and requirements are aimed at the processes involved in obtaining the products and services more than in the final results.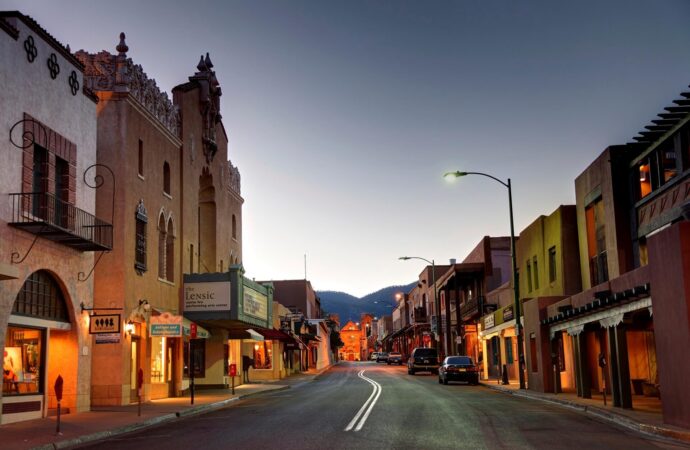 In other words, the ISO aims for the improvement of the processes so you are able to obtain the desired products and services that cover your clients' needs. Most companies in Santa Fe believed that ISO 9001 was aimed at the products themselves and to find methods to improve their quality.
And although it is the result you will obtain, it is more about a continual improvement in all your quality management system. Just like ISO 9001, other quality standards help specific industries and therefore, companies, to achieve the same results.
But most of them are focused on the safety and performance of the products more than on satisfying the customers. ISO 13485 is the most common example and standard for this since it is a quality management ISO as well but aimed for medical devices only.
Unlike ISO 9001, you will be looking for customer satisfaction but the main purpose is to obtain devices that are safe to use and will not disappoint in their performance. Therefore, the requirements in the document are completely different from the main standard but the structure is similar since it is in compliance with ISO 9001.
To understand all this and be able to implement your ISOs, you can rely on our team at IQC The ISO Pros of New Mexico. We have been in businesses for over a decade and we understand how these ISOs work and how they can improve your products and services if you qualify for them.
However, we also help with a wide range of norms that are not necessarily for quality management. Information security, environmental responsibilities, service management, and much more, are included among the ISO certifications you can obtain from us.
How to access our ISO certifications in Santa Fe, New Mexico
---
Organizations in Santa Fe usually struggle to find professionals that can help them to implement their ISOs. However, we are available in the entire city, and contacting us to cover your ISO needs is simple. Just call, email, or visit us anytime and we will answer your questions regarding our ISO certifications.
But if you already have a few in mind, we will go right away to our services and how we will help you. Keep in mind we not only offer implementation and certification alone but also training, advice, and auditing services.
Therefore, rest assured you can cover all the steps for your ISO standards without having to rely on unprofessional companies nor unreliable ones. Just contact us right away and we will be there for you. 
IQC The ISO Pros of New Mexico can help you implement, train on, consult, and have your company and/or organization certified on the following ISO Certifications:
If you want to enjoy the above-listed benefits, contact IQC the ISO Pros of New Mexico, now. Our services are accessible in all of the below-mentioned cities: